Home Theater Pro Home Theater Services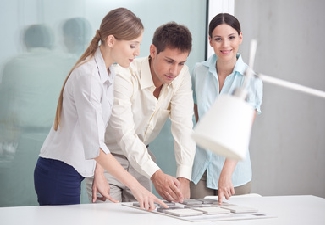 Consultation and design
A great system starts with a clean sheet of paper and takes all the different elements of design to create a one of a kind system that is tailored for you. we work with home owners, architects, builders and interior designers to create intelligent environments for homes and businesses. We can design a system that best suits your Needs and budget.
Media room
Finding the right solution for your media room is just one of the many specialties we offer. A "mind blowing" theater system is what everyone needs in their media room. Each system is custom tailored, to best suit your needs, in both your designated media room layout and to fit your budget
Whole House Audio/Video
Whole House Audio: Our Whole House Audio/Video systems are designed to distribute picture and sound through out an entire home, whether you have 2 rooms or 20…we can create a system for you. Take your music and video collections to anywhere you are in the house and Control it with a touch screen control. Have your music 'follow' you throughout the house and give your family the freedom to listen and watch their favorites without the fight over the remote.
Surveillance
Want more peace of mind? Our surveillance systems offer you the "power to control", whether it's prescreening those who come up to your front door before you even decide to open it or keeping an eye on your children in the backyard, while playing. We design a system to suit your needs and ultimately give you the "power to control" your surroundings.
Smart Remote
Home Theater pro AV Installation takes pride in offering convenient solutions to your everyday needs. Do you have one too many remotes? Do you carry at least 3 remotes before you sit to watch a movie? Our smart remotes give you just that, convenience! Our remotes not only give you the "power to control" your audio/video components, but also your lighting, ceiling fans, thermostats and surveillance cameras. Let us simplify your everyday experience with one single remote and grant you the ability to give you the "power to control".
Builder Services
Home Theater pro AV Installation offers a wide range of structured wiring packages for any budget. We pre-wire with CL Rated Wires and create a wiring diagram for future reference. Pre-wiring services include Whole house audio/video, Media rooms, Flat panel preparation, TV/ Cable, lighting control, home automation, HVAC control, energy monitoring/control and Computer networking. Contact us today for more information.
Home theater pro Home theater services Home theater pro media rooms